The Nanit Pro: It's the self-styled Tesla of baby monitors, recently named one of the best overall Wi-Fi-based camera options, and it's the very latest from Nanit—a brand known for its smart approach to infant sleep science. This article is a hands on review of the Nanit Pro baby monitor.
If you're a parent keen on learning as much as possible about your little one's sleep habits, the Nanit Pro may be a great choice. It provides an incredible amount of data and an intuitively-designed app, all with an aesthetic, understated appearance.
What's not to love?
Our Verdict on the Nanit Pro Baby Monitor
While the Nanit Pro is a generally popular choice, it does have drawbacks: its price point is high, and having access to all that data simply may not be helpful for you.
Our Rating: 9.8 / 10
Summary
We like:
Easy installation.
Safety features (security and physical setup).
Intuitive app with tons of features.
Audio and video quality is superb.
Ability to track and view detailed data.
We don't like:
The price – it's an investment!
Where to buy: check price on Amazon; check price with Nanit.
Alternatives:
The Lollipop camera for a similar system that's less expensive—and for an app with a live view system that allows you to view two cameras at the same time (check price).
The Eufy SpaceView for a system that includes a parent unit to free up your phone, it is the best Plug & Play monitor on our list at the moment (check price).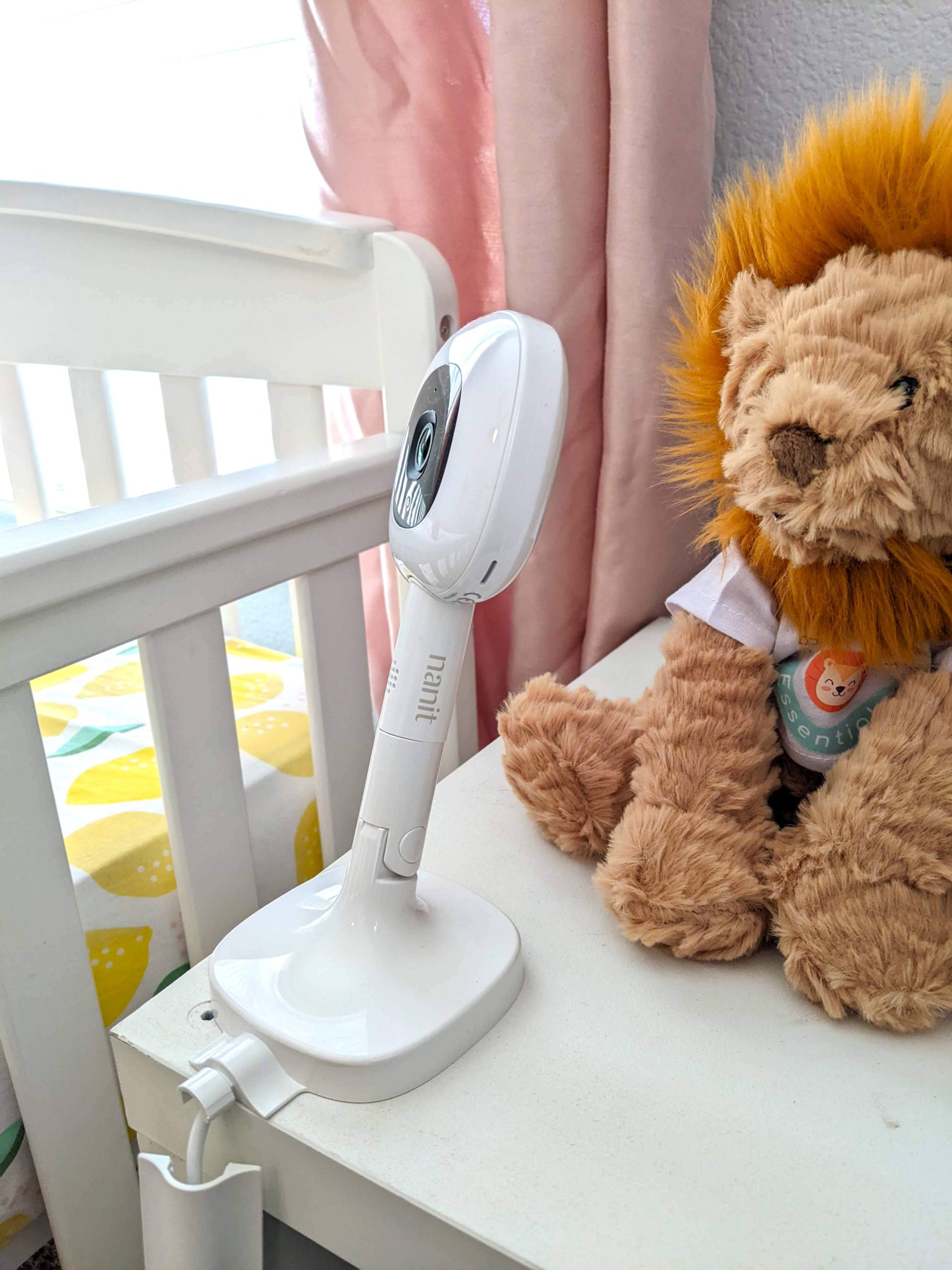 Overview: Nanit Pro Baby Monitor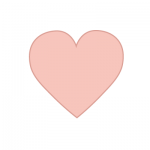 Health & Safety
9/10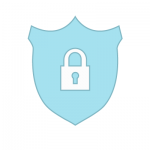 Privacy
9/10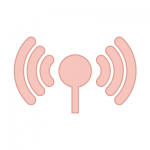 Range
10/10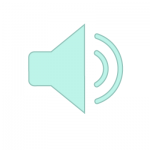 Audio Quality
9/10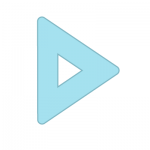 Video Quality
10/10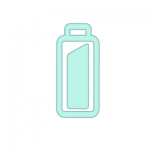 Battery
10/10
Features: Nanit Pro Baby Monitor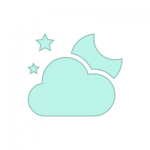 Infrared Night Vision
YES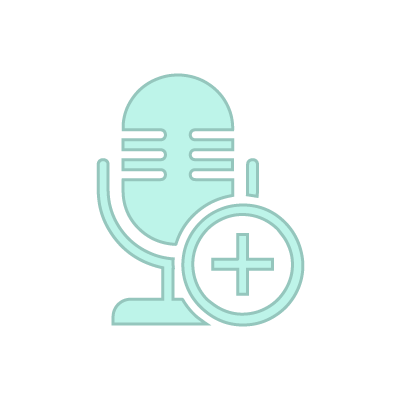 VOX
YES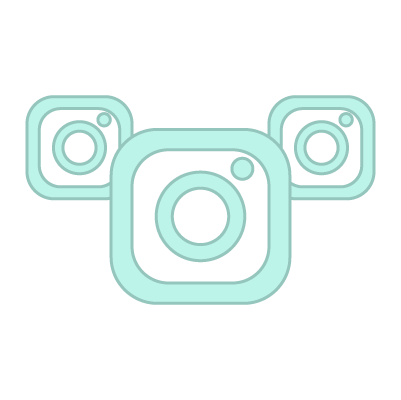 Multiple Camera
YES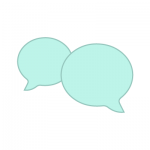 Two-Way Talk
YES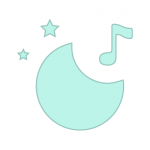 Play Lullabies
NO, Nature Sounds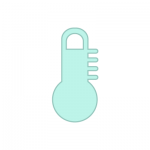 Room Temperature
YES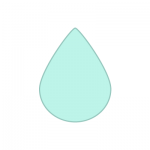 Humidity
YES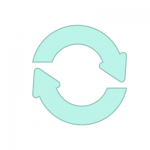 Remote Pan and Tilt
NO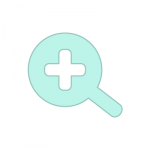 Remote Zoom
YES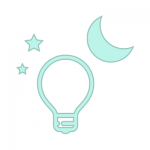 Nightlight
YES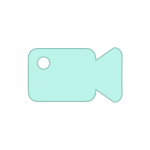 Video Recording & Snapshot
YES
Our Quick Take: The Nanit Pro Camera
It looks good.
Whether you choose the standalone tripod or the wall-mounted option, the Nanit Pro looks sleek and unassuming. It won't interfere with your nursery's aesthetic.
It's got great video quality.
The 1080p HD-quality live feed looks great on a smartphone or tablet—no grainy images, here.
The app is genuinely easy to use.
Nanit has invested a lot in its software; the user interface is helpful, useful, and even adorable. It also integrates nicely with Amazon Alexa, though, as of this writing, there's no Google integration quite yet.
It's got an intuitive hardware setup.
With a visible-at-a-glance status light, easily-accessible reset button, and other tiny tweaks, the Nanit Pro offers increased ease of use while maintaining a streamlined silhouette.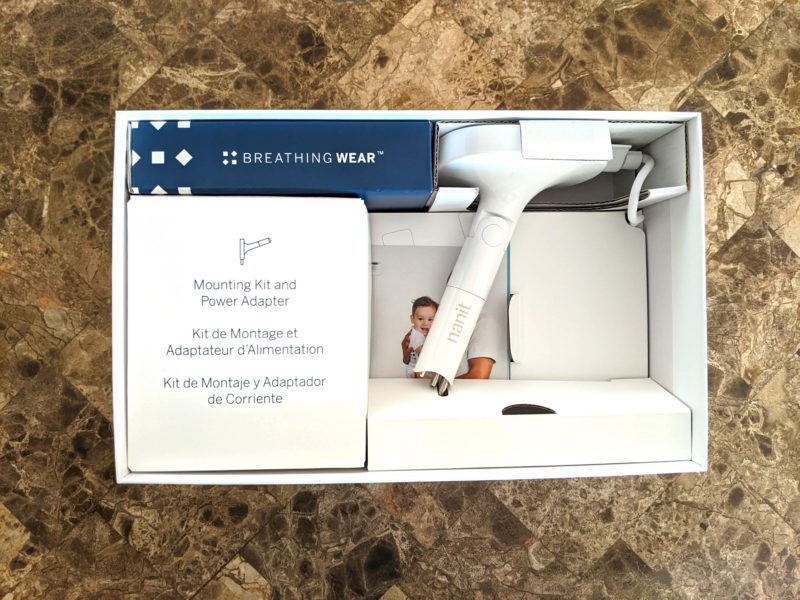 Our Hands on Review of the Nanit Pro Baby Monitor
Nanit, Nanit Plus, Nanit Pro, oh my!
Over the last few years, Nanit has introduced (and subsequently discontinued) a few different monitoring systems. What's the difference between the last few models of Nanit baby cameras?
First of all, Nanit Pro is the latest, launched in March of 2021. Nanit no longer sells its original or Plus models. With the Nanit Pro, the company rolled out a series of serious upgrades while keeping the clean design and friendly feel that made Nanit a big name in baby monitors.
Here's what the Nanit Pro newly brings to the table:
Upgraded resolution: While the Nanit Plus featured 960p resolution, you'll enjoy 1080p resolution with the Pro.
Crisper night vision: As one of the main reasons you'll use a baby monitor is to keep tabs on your baby at night, it's important that the cameras capture what's going on in a dimly-lit space. The Pro features noticeably higher quality for its night vision images.
Intriguing app features: Nanit has added a lot of fun utilities to its app, such as a virtual scrapbook that creates automatic (and surprisingly cute) summaries of your child's growth.
Helpful accessories: From various stands to breathing wear, swaddles, and smart sheets that can automatically measure your baby through the Nanit Pro, Nanit is expanding its offerings to be a one-stop shop for your child's nighttime health, safety, and comfort.
Hardware updates: The Nanit Pro features a physical reset button and a status indicator light that can let you know quickly if it's connected to Wi-Fi, pairing, or power cycling.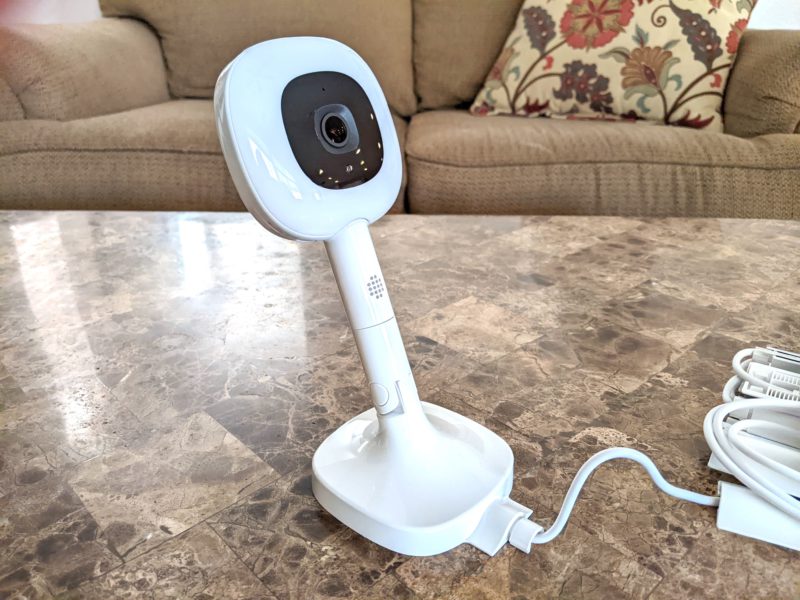 In addition, the Pro includes several of the upgrades first featured in the Nanit Plus, such as:
Two-way audio communication.
Increased sound quality.
A suite of nature sounds you can use to soothe your little one!
Nanit Pro Camera Installation
The Nanit Pro needs to be installed just over your child's crib, pointed directly at the center. You can choose from a wall mount or a free-standing tripod to help make sure that the angle is just right. If you opt for the wall mount, Nanit will send you a small plastic tool to help you measure and drill holes in the wall in the correct places!
To increase safety for your whole family, the wall mount does include a simple cover to manage and hide the power cable. Once installed, your little one shouldn't be able to access the cord at all.
However, be a little careful, as we found during our hands on review of the Nanit Pro baby monitor, attaching the cord plastic coverings to one another can be a little tricky (try not to bend them at the connection points once connected).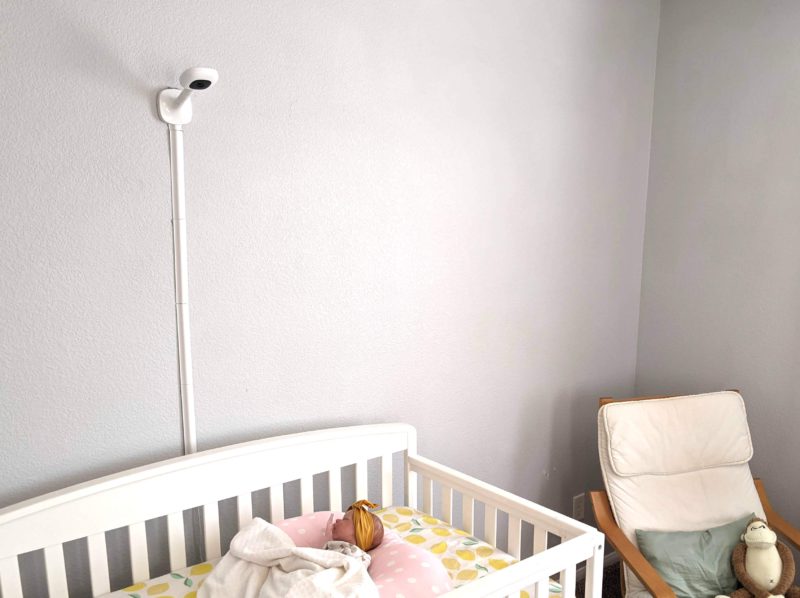 After you drill the wall mount in place, the Nanit Pro camera clips on and off the mount very easily. The floor stand is even easier to use: It's sturdy, sleek, and might be a good idea if you'll need to move the camera around often.
When first purchasing your camera, you can select either the wall mount or floor stand to be included in your bundle. Afterward, you can purchase alternative options separately.
Nanit also sells a shorter Multi-Stand that could come in handy if you see yourself traveling with your baby monitor—or if you'd like to convert the Nanit Pro from a baby monitor to a more versatile nanny cam as your child grows up.
Using the Nanit Pro (and its Mobile App)
The Nanit app is user-friendly, intuitive, and aesthetic—precisely what we want to see in a modern parent unit! Upon opening the app, you'll see a welcome message, a live camera feed, and a few simple controls. It's just enough information to take in at a glance or take quick actions (snap a picture, turn on a night light) with a tap of your thumb.
Once you put your child to bed, you'll receive status updates and notifications in real-time. (You can adjust the frequency or sensitivity of these notifications quite easily.) The app will show a video and audio feed of your child's crib. The audio seems to be serviceable, but not as much a standout feature as the Pro's upgraded video quality; one source describes the audio as "clear, but hollow" in their tests.
If your child wakes up, you can use the two-way audio to speak to them remotely. From within the Nanit app, you can also start soothing white noise or nature sounds to avoid having to disturb your baby while they try to sleep.
If you're interested in gleaning further information, the Nanit app provides further functionality with well-organized tabs. Across the base of the screen are icons representing your live feed, your activity feed, your sleep dashboard, your inbox and your memories.
The Live Tab
Here, you'll be able to access a full-screen feed of your child's crib. From here, you can also track real-time statistics such as the room temperature and humidity, or take quick actions like turning on a lullaby for your little one.
The Activity Tab
In this tab, you can scroll through continuous video footage (with the Insights Premium and Ultimate subscriptions) to catch every yawn, roll, and snore! Here, you can also find compiled video summaries each morning, so you can discover exactly how your baby slept the night before.
The Dashboard Tab
In your dashboard, you'll find quick data points summarizing your child's sleep habits. You'll be able to tell how long your baby slept, the time they went to bed, how often you checked up on them, and more.
The Inbox Tab
This tab will contain reports about your baby's sleep stats and personalized recommendations from Nanit through the Insights subscription. Nanit is working with sleep experts and pediatricians to keep you in-the-know on the very latest in best infant sleep practices.
The Memories Tab
This one's fun: The Memories tab curates and collects pictures and video snippets for you to save and share as you please!
Additionally, you have access to settings which give you the power to customize your motion sensor, add viewers to the app, adjust the system's sensitivity or decide which push notifications you wish to receive.
The Nanit Insights Subscription
Nanit brands its app as "your child's built-in personalized sleep coach", which certainly sounds attractive (particularly for parents anticipating months of erratic sleep schedules!).
Your purchase of a Nanit Pro comes with one year of basic Nanit Insights, which is a service you access through the dedicated app. With this subscription, you get the ability to add two users to the Nanit app, some dedicated storage space to keep your child's data (e.g., movement maps, sleep history, and activity feeds), and personalized sleep tips.
After the first year, you can continue your Basic subscription for $5/mo (or $50/year), or you can opt to upgrade to the Premium or Ultimate membership tiers.
These tiers come with increased storage, the ability to add more users to the app, and more sleep and video history—retaining up to a week of video data, for example, instead of none at all. The prices max out at $30/mo (or $300/year) for the Ultimate subscription.
If you're interested in being able to analyze your baby's sleeping patterns or if you love morning reports and personalized recommendations to help improve your baby's sleep, then Insights can definitely be worth it.
The main value added with the tiers is the ability to hang on to a backlog of detailed reference data, which could be precisely what you need. If you're a minimalist and don't see the need for saved data, no problem: The Nanit Pro does not require this subscription. You'll still be able to control the camera and access its live view through the standard Nanit app.
Security: Data Tracking and Nanit Pro Camera Hacking
Worried about someone else accessing your baby monitor's feed? If a hacker is able to breach your router's security, they could in theory hack your baby monitor, too.
This is understandably scary! However, Nanit has really upped the security features with the Nanit Pro, which now includes:
Zero use of third parties for camera and app servers
256-bit data encryption
Two-factor authentication
Secure protection for your video and data feeds, hosted on Nanit servers, shared only with your devices
Ultimately, while any video monitor presents some level of risk (as opposed to a harder-to-hack radio monitor, for example), the Nanit Pro seems to be a safer choice.
Nanit Pro Baby Monitor Health and Safety
Many parents have concerns about exposing their little one to electromagnetic exposure (which may overstimulate some infants). As a result, many baby monitor manufacturers have been taking steps to reduce EMF emissions, and Nanit is no exception! The Nanit Pro does appear to have lower emissions than the company's previous models, based on tests we're seeing from independent reviewers.
If you're interested in reducing your child's risk even further, consider placing the camera as far away from your little one's crib as possible. As the Nanit Pro has pretty good audio/visual quality, you can still get a high-quality image of your child without needing to have the camera within inches of your infant.
Nanit Pro baby monitor: What's in the box
Interested to know what you'll find when you unbox your new baby monitor? Here's what was included in our hands on review for the Nanit Pro baby monitor (wall-mount package):
One Nanit Pro camera
One power adaptor with cords and coverings
One wall-mount base and attachment pieces
Sleeping band
Nanit also offers bundling options, which come with deals on additional baby gear.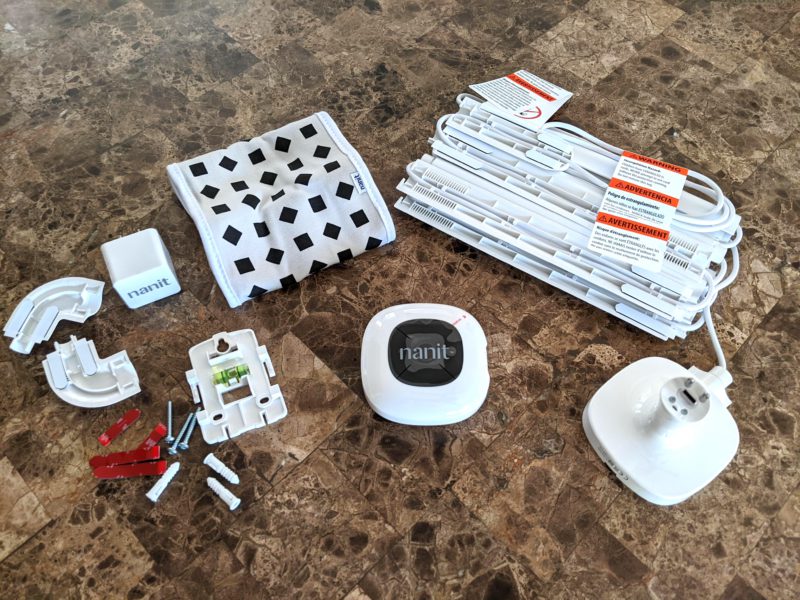 Nanit Warranty and Customer Service
Your Nanit Pro will come with Nanit's limited warranty. Nanit will cover the product's materials and workmanship for one year from the date of delivery. In addition, Nanit has a total satisfaction return policy: If, for any reason, you aren't satisfied with your purchase, you have 45 days of the purchase to return your Nanit Pro and obtain a full refund.
If you're making an investment in your family's safety with the Nanit Pro, you want to know that you have a team you can reach out to for troubleshooting, support, and further questions. At Nanit, you have the option to call their team (1-866-696-2648 from the United States) or leave them a message from their request page.
Nanit Pro Baby Monitor Price
On the official Nanit website, you can purchase the Nanit Pro Camera for $299. If you're interested in bundling, you can take advantage of reduced pricing. For example, you could purchase the Nanit Pro Complete Monitoring System, which includes breathing wear.
Nanit Insights, the app and subscription service, is free for the first year with purchase of the Nanit Pro. After that, you can choose from the basic, premium, and ultimate membership tiers, which range in price from $5-$30 per month. The app is available for download on the iOS App Store and on Google Play.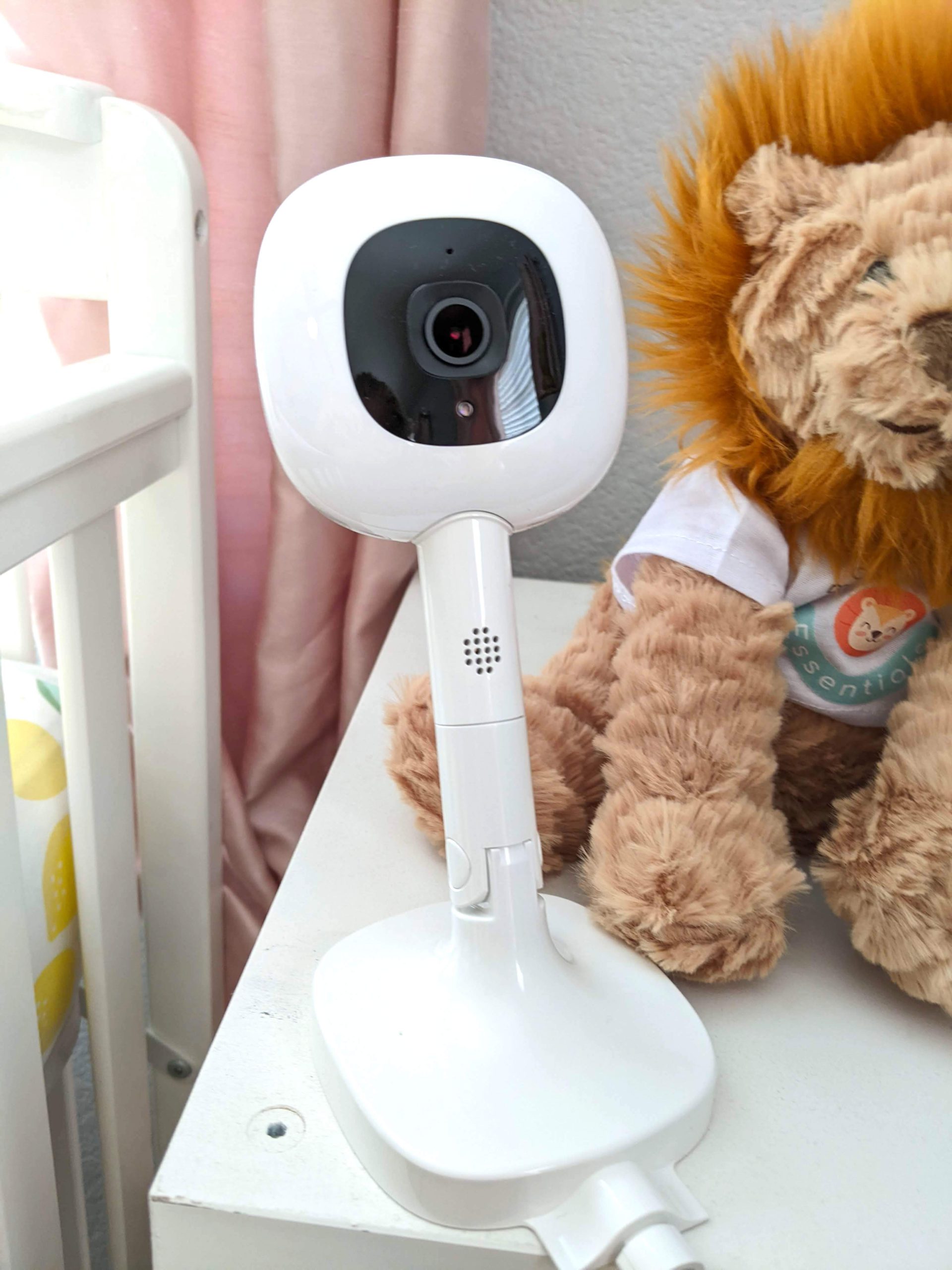 Nanit Pro Baby Monitor: Most Frequently Asked Questions
Question: What is the difference between the Nanit Plus and the Nanit Pro?
Answer: The Nanit Pro's upgrades include higher image quality, warmer lighting, a status light, and an easy-access reset button.
Question: Does the Nanit Pro require a subscription?
Answer: No! Without the subscription, you can still use the monitor's camera and live stream features.
Question: Does the Nanit Pro come with a parent unit?
Answer: The Nanit Pro does not come with a parent unit; instead, it requires use of a smartphone or tablet to access the live feed.
Question: Does the Nanit Pro work with Alexa, Google Assistant, Apple HomeKit or Siri?
Answer: Yes! You can pair your Nanit Pro with your Alexa and Alexa-enabled speakers. It is not yet compatible with Siri, Apple HomeKit, or Google Assistant. We have yet to test these features in our hands on review of the Nanit Pro baby monitor.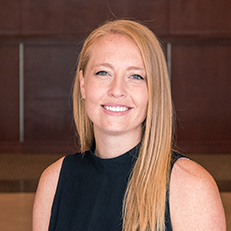 Megan is a wife and mother of three, as well as an experienced foster mother. She loves building and testing new products, and helping identify what works best for readers and clients. She has her degree in Computer Software Engineering and has been a Product Lead with over 8 years of experience designing, building, testing, and selling products to companies ranging from sole proprietors to the largest retailers in America!