Discover the top 7 best infant car seats of 2021 to help you and your baby travel safely and comfortably. We tested each model with our kids for several months to give you a real-life review of the best seats available today and help you find the one that's right for you.
We focus on infant car seats in our ranking as these are our favorite models. They are specially designed for newborns and infants until about 18 months old. They are all rear-facing car seats, which is the safest position.
You might also want to take a look at convertible car seats if you want a seat that will grow with your child but you should first read why we think infant car seats are better for young children.
There are no bad options in our top 7 and they all meet the safety regulations to protect your baby in the car.
The Chicco KeyFit 30 is overall the best infant car seat of 2021 because of its excellent safety score, easiness to install and value for money. But the UPPAbaby MESA is a better choice if you have the budget because of its natural fabric that's light and breathable without using nasty chemicals as flame retardants.
We also love the Maxi-Cosi Mico Max 30 for its versatility and compatibility with most of the best strollers available today. The Graco SnugRide Click Connect 35, on the other hand, isn't our preferred model but is a good option if you'll often be using the seat for short taxis or Uber rides as it's lighter to carry around. The Peg Perego Primo Viaggio is a safer seat for taxis or Ubers thanks to its European seat belt path but is also the heaviest seat on our list. We only recommend it if you'll be using the seat for longer rides.
Scroll to the bottom of the page to see how we tested each seat and what you should pay attention to when choosing your infant car seat.
Without further ado, here's our list of the 7 best infant car seats of 2021.
1. Chicco KeyFit 30
WHO IS IT FOR
The KeyFit 30 is the best infant car seat for this price and will be perfect for most parents. If you're a regular taxi user, however, we would recommend another car seat that's lighter and easier to carry around (see alternatives below).
WHERE TO BUY IT
2. Peg Perego Primo Viaggio
WHO IS IT FOR
If you expect your baby to spend a lot of time at the back of your car, the Peg Perego Primo Viaggio is the absolute best car seat available today. With soft breathable fabric and plenty of extra padding, your baby will be comfortable for long journeys. The seat is our preferred option when used without its base thanks to its European seat belt path that doubles back at the back of the seat.
WHERE TO BUY IT
3. UPPAbaby MESA
WHO IS IT FOR
We recommend the UPPAbaby MESA if you can bump up your budget for a premium seat. The extra features are great and we love the natural wool fabric (less nasty chemicals and more breathable for your baby). But only you can decide if that's worth the extra $150 compared to the Chicco KeyFit 30.
WHERE TO BUY IT
4. Maxi-Cosi Mico Max 30
WHO IS IT FOR
The Mico Max 30 is perfect if you already have a stroller from one of the compatible brands (Maxi-Cosi, but also Cybex, Nuna, Silver Cross, and Quinny).
WHERE TO BUY IT
5. Britax B-Safe 35
WHO IS IT FOR
The Britax B-Safe 35 has so much extra padding that it's the best seat for small babies. Your kid will be kept snug and tight. The build quality is also excellent. We wouldn't recommend this seat for larger babies, however, as they might feel a bit constraint or uncomfortable for long journeys.
WHERE TO BUY IT
6. Evenflo LiteMax 35
WHO IS IT FOR
The Evenflo LiteMax 35 is a good option if you need a lightweight car seat under $100 for short trips. It's safe and good value but the fabric and lack of padding aren't comfortable for extensive use.
WHERE TO BUY IT
7. Graco SnugRide Click Connect 35
WHO IS IT FOR
Weighting just 7.5 lbs (3.4kg), the SnugRide Click Connect 35 is the lightest infant car seat that we've tested. It's easy to carry around. That said, we weren't impressed with its overall design. As a result, the Graco seat should only be considered if you want a lightweight infant car seat that will only be used infrequently. Every other car seats in our tests performed better.
WHERE TO BUY IT
How we select the best infant car seat of the year?
We worked hard to make this list of the top infant car seats of 2021 as objective as possible. For us, this started by recognizing that there is no absolute best. Every family has different needs and lifestyles. So we needed to first understand what the different expectations might be before evaluating car seats against those expectations.
For example, you'll have very different expectations from your car seat if you're always using it with its base fixed in your car versus using the seat in taxis without its base. Similarly, families who already have a stroller and want a car seat that is compatible will have different criteria to choose a seat that works for them (take a look at our ultimate infant car seat and stroller compatibility guide if that's the case for you).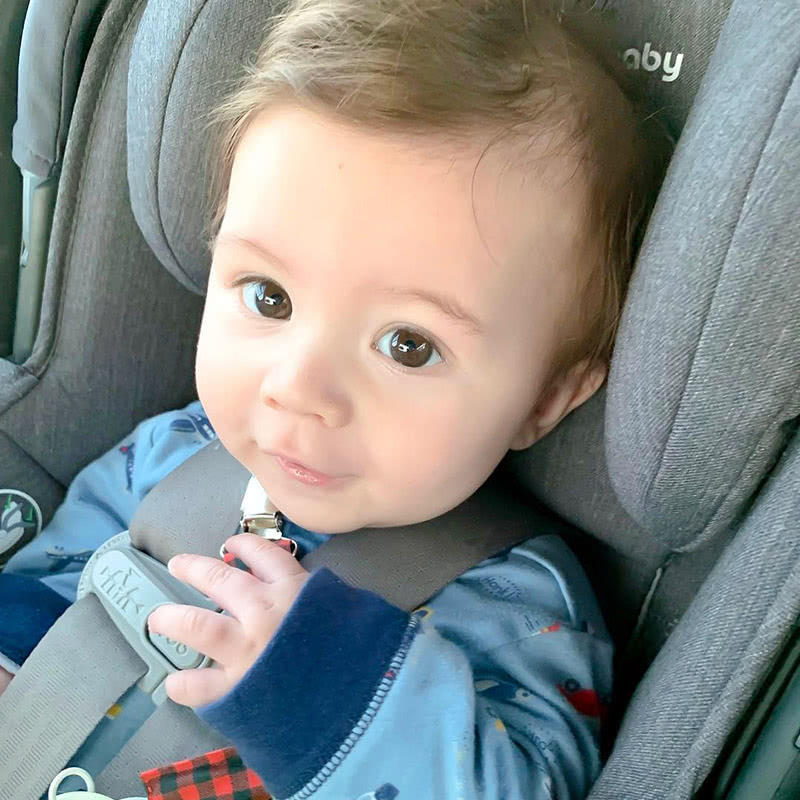 So how did we go about selecting the best infant car seats of the year? We started by creating a list of the top 35 best infant car seats available today by cross-referencing authoritative resources (see the full list below) with the best-selling models online. We then analyzed safety ratings, scores, and reviews for each model to narrow down our list to the top 12 models.

We purchased each seat on that list and gave two models to each family in our group. Everyone used their seats for a period of five months with their kids. Each seat was used extensively to get hands-on experience. We paid particular attention to their pros and cons and how they are like on a day to day basis.

After five months of testing, we all sat down together and shared our notes. We sometimes exchanged seats among us when we couldn't reach a consensus on our reviews.

Finally, we assigned our rating to each seat. Safety is absolutely paramount when choosing an infant car seat, hence we gave more importance to crash test results in our ratings. We also considered the value that you get for the price of each seat and all the other extra features that are making it easier to use them.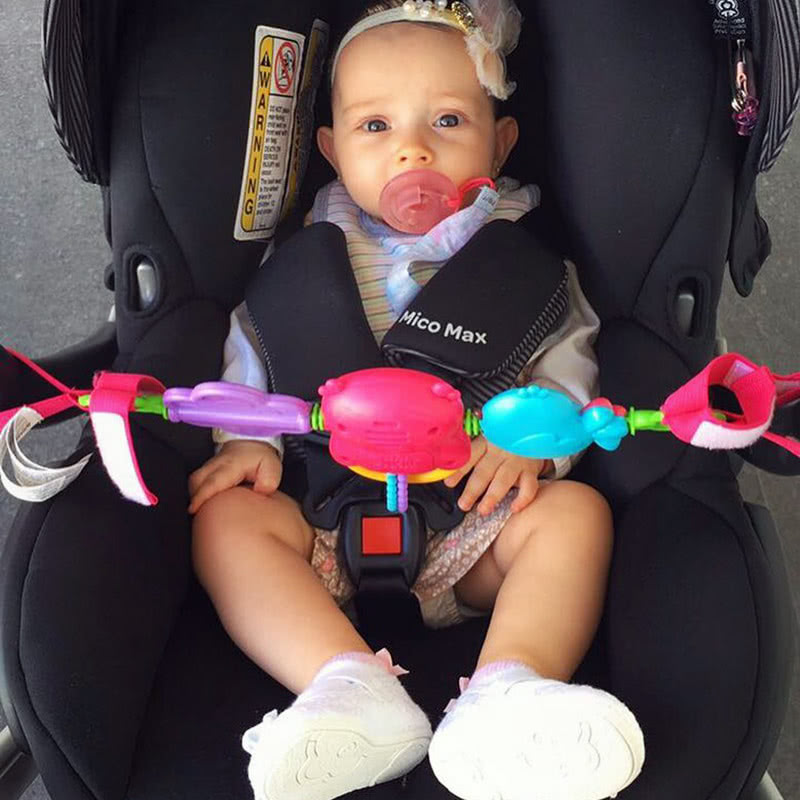 Choosing a seat that's right for you and your baby
Buying an infant car seat for your child is one of the first important purchase that you'll do as a parent. It's critical and even mandatory in most States as you'll need a seat to leave the hospital with your baby. A good seat will help protect your child when traveling during the first journeys of their life. A great seat will make it a pleasant and restful trip as well.
It's an essential but also very symbolic purchase.
We hope that this list of the best infant car seats was helpful to you. Please let us know if you would like us to review other models that weren't mentioned above. We always love to hear from you.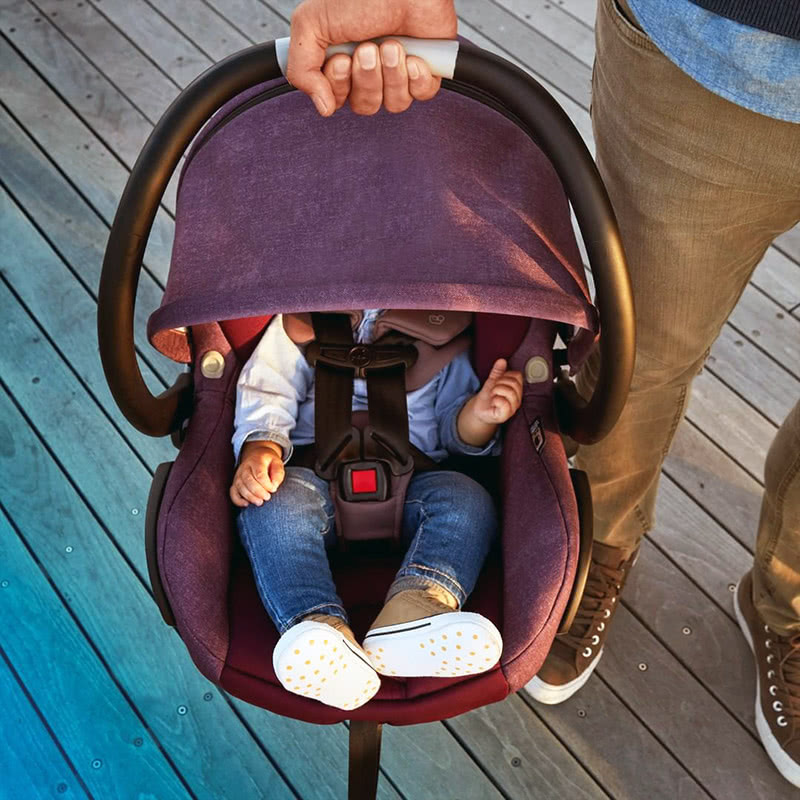 Further reading recommendations about infant car seat safety
We used several authoritative sources to help with our list of the best infant car seats. We recommend that you read them if you want to learn more about car seat safety in general. These are also great resources if you want to understand a particular aspect of child safety or want to stay up-to-date with the latest research.

The National Highway Traffic Safety Administration and the National Child Passenger Safety Board have excellent in-depth resources on car safety for children. We recommend you start there:
If you want to explore car safety even further, we recommend the following resources that were used when writing this article:
We also took inspiration from a few other excellent guides online to help us select which seats should be included on our list: