The Eufy SpaceView is currently our favorite Plug & Play baby monitor on the market. It uses a radio frequency to transmit sound and video from the camera in your baby's bedroom to a portable monitor. It's very simple to use, offers excellent sound and video quality, and has ample signal range to work in a house or an apartment.
We think it's priced just right. It's cheaper than the top of the range WiFi smart cameras and health tracking systems like the Nanit Plus (check price) or the Owlet Smart Sock + Cam and offers significant improvements over to the similarly priced Infant Optics DXR-8.
Not everything is perfect, however. There are a few things that we wish Eufy would improve (see the details below).
But overall, you can't go wrong with the Eufy SpaceView if you're after a radio monitor that just works out of the box.
Our Rating: 9.4 / 10
Summary
We like:
Best Plug & Play video quality in our testing.
Comes with all the essential features and a few extras.
The additional wide-angle lens helps you adjust the picture to any situation.
The sound quality when playing lullabies on the camera is excellent.
The interface of the parent unit is clear and easy to use.
We don't like:
The parent monitor lacks a dedicated zoom button.
The volume of the lullabies is a bit too high, even at its lowest setting.
Where to buy: check price on Amazon
Alternatives:
The Nanit Plus Smart Camera if you want the best WiFi video baby monitor with improved video quality and insights to help improve your baby sleep (check price).
The Lollipop camera if you want a budget-friendly WiFi monitor with great video quality. It's one of our favorite monitor of the year as well (check price).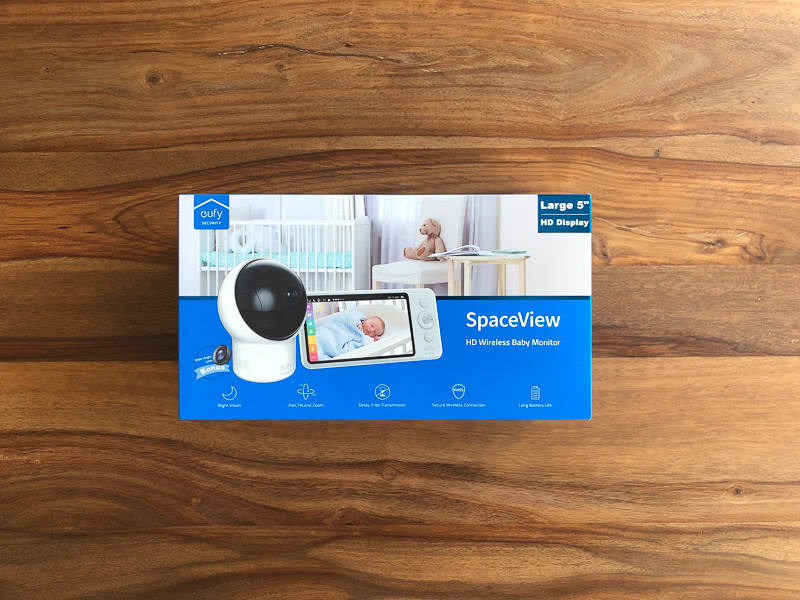 Helpful Note
Do you know which type of baby monitor is best for you?

There are only a few types of baby monitors on the market today, including WiFi monitors and Plug&Play radio monitors (read more about Types of Baby Monitors here). 

WiFi monitors use your home WiFi signal to send the audio and video from a camera to your phone or tablet, you'll need a reliable internet connection at home for them to work. The main advantage of WiFi baby monitors is that you can access the video feed from anywhere in the world.

The best WiFi monitors, such as the Nanit Pro (check price) and the Owlet Smart Sock + Cam also come with machine learning features to track your baby's sleep quality through the night and offer valuable suggestions to help you improve their sleep.
Plug&Play monitors, on the other hand, use radio frequencies to broadcast their audio and video signal from the camera to a parent unit. They are thus much simpler to set up and will work out of the box.

Most modern monitors have enough range to work in a large home, and because they come with a dedicated parent unit (a portable screen to see and hear your baby) they are often more practical on a day-to-day basis.

Non-WiFi monitors are also easier to use when traveling and are much safer from a hacking perspective as your baby's video isn't streamed on the Internet. They do, however, emit more electromagnetic radiations and should thus be placed at a safe distance from your baby's bed (read our guide on baby monitor radiations for more information).
Overview: Eufy SpaceView Baby Monitor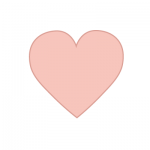 Health & Safety
8/10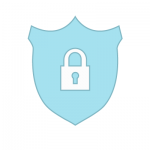 Privacy
9/10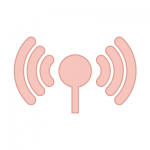 Range
9/10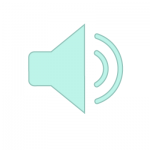 Audio Quality
9/10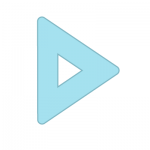 Video Quality
9/10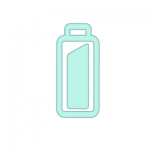 Battery
9/10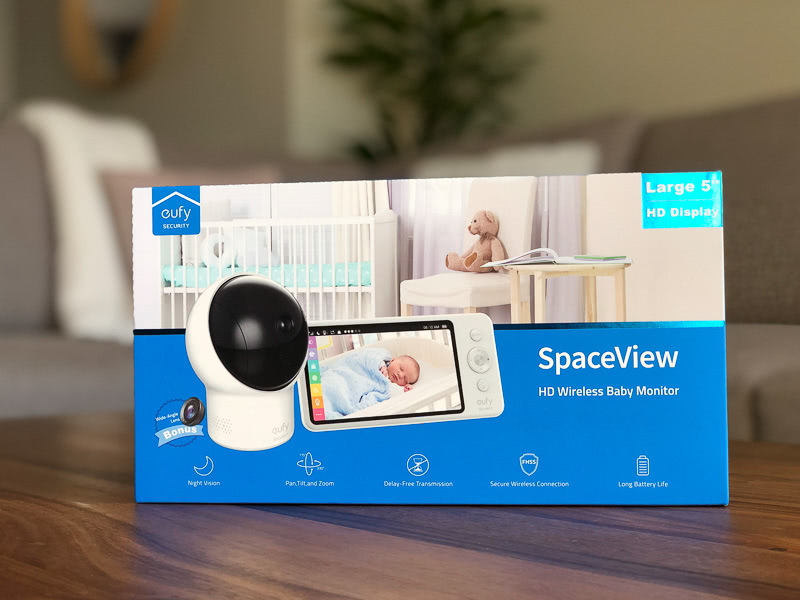 Features: Eufy SpaceView Baby Monitor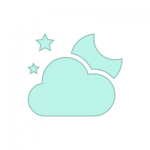 Infrared Night Vision
YES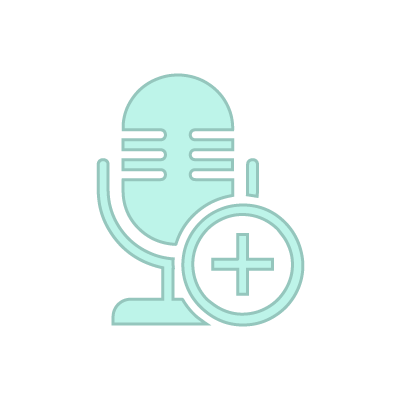 VOX
YES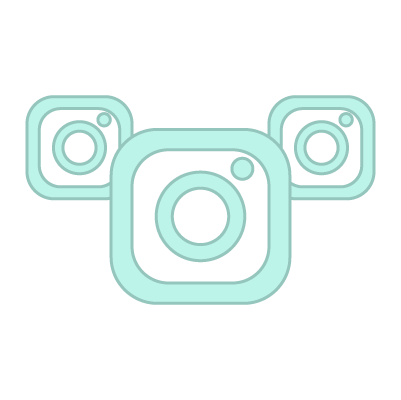 Multiple Camera
YES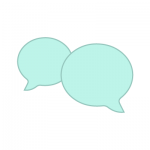 Two-Way Talk
YES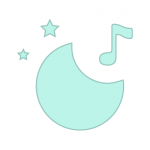 Play Lullabies
YES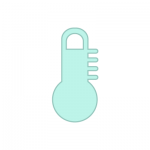 Room Temperature
YES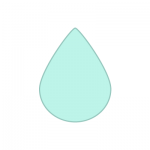 Humidity
YES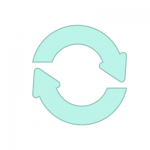 Remote Pan and Tilt
YES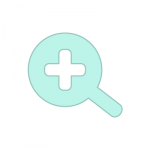 Remote Zoom
YES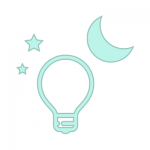 Nightlight
NO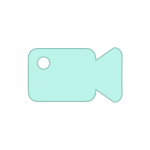 Video Recording & Snapshot
NO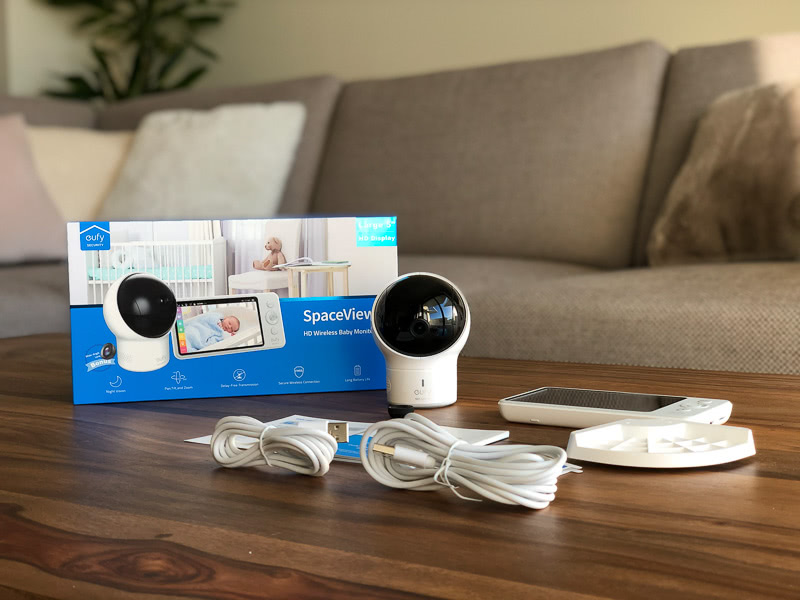 Our Hands-on Review of the Eufy SpaceView Baby Monitor
The Eufy baby monitor is a clear challenger to the Amazon best-selling Infant Optics DRX-8. With a beautiful 5" display, more features, and a few helpful upgrades, we think the Eufy SpaceView has everything it needs to win that fight. All that in a well-built modern package.
Will it succeed at dethroning the video baby monitor king? Let's see.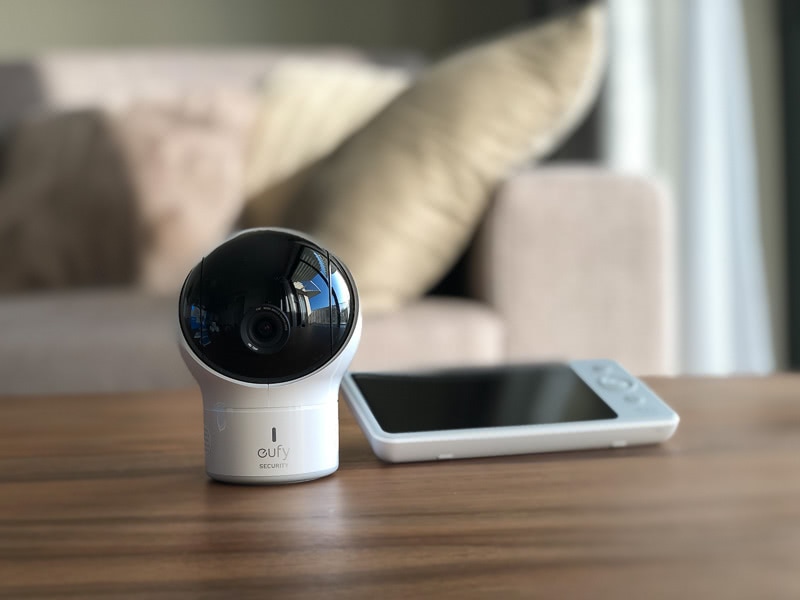 Eufy is a brand known for its smart security cameras and home automation appliances. They bring their experience to the baby camera world for the first time with the SpaceView unit. It's a smartly designed system with a solid yet somewhat playful camera and an excellent parent monitor.
Overall, we really like the Eufy baby monitor. It's simple to use and just works out of the box. No need to spend time configuring the camera to connect on your WiFi network. The video is streamed directly from the camera to your portable parent unit. The picture quality at 720p is excellent. Much better than any other Plug&Play camera on the market really.
You immediately feel with the Eufy camera that it's a fresh and modern design with a clear and user-friendly interface. The parent monitor is very easy to use. And the camera just works once it's plugged in. There is no extra step or tedious configuration to set up.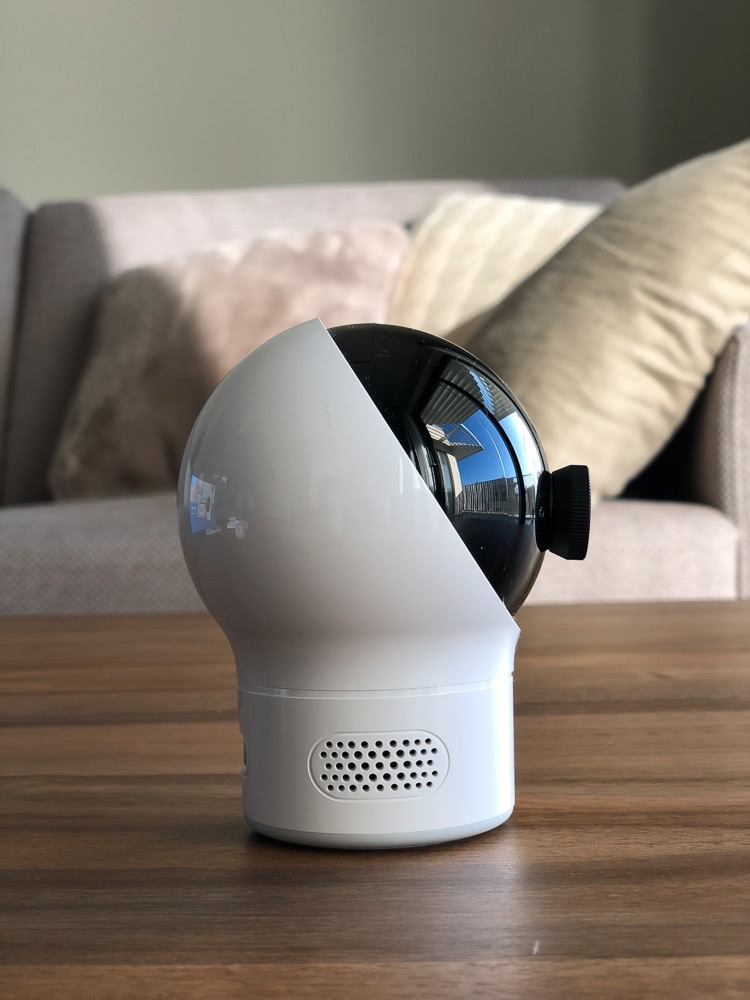 The signal range is excellent too. We tested the camera in our 3 bedroom apartment and had a full-strength signal throughout the floor. We also took it for a weekend at our parents' place, and the camera performed equally well in a larger house.
The only thing that we find disappointing is the volume of the lullabies. The camera comes with a selection of five lullabies that you can play at night to put your baby to sleep. But even on it's lowest volume level, we found the sound to be a bit too loud. It won't stop your baby from falling asleep, but we would have liked to be able to lower it a bit.
That said, the sound quality is actually excellent. Much better than any other monitor that we tested. Maybe Eufy was so proud of the sound quality they decided to bump up the level a bit?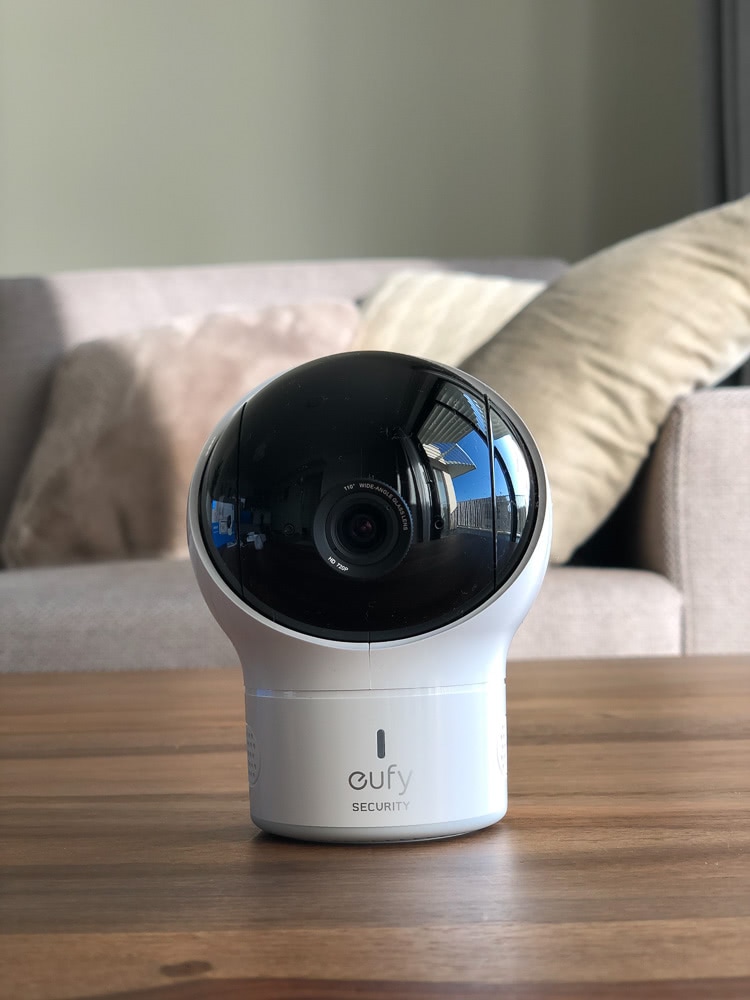 Audio and Video Quality
The audio and video quality on the Eufy SpaceView are excellent.
The baby camera comes with a 720p sensor that works well throughout the day and in low light conditions. The parent unit is a 5" monitor that's perfectly suited to display the high-resolution picture.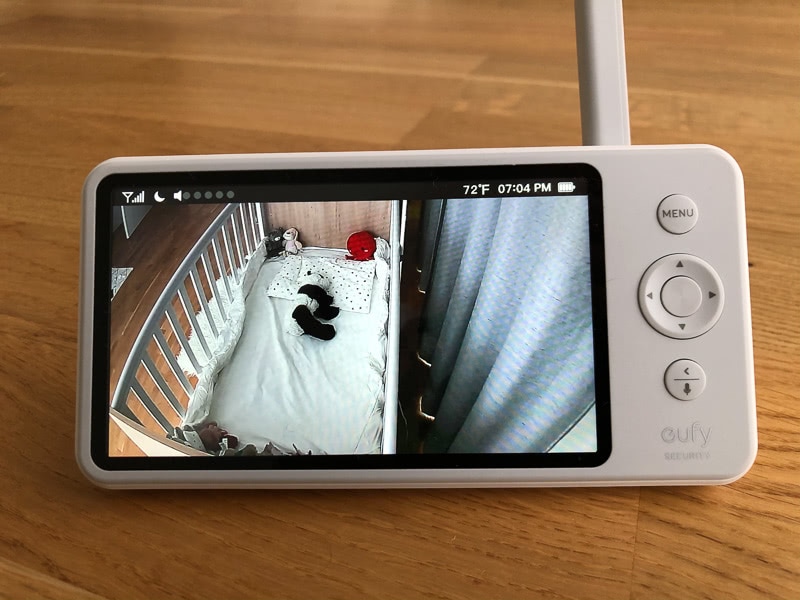 Really, the Eufy is a class apart when compared with all the other Plug&Play monitors that we've reviewed. The only other monitor that's on par in terms of picture quality is the VAVA camera.
Eufy SpaceView Camera Installation
Installing the baby camera is super easy. You can place it on a shelf or use the wall-mount that's included in the box. That's about it.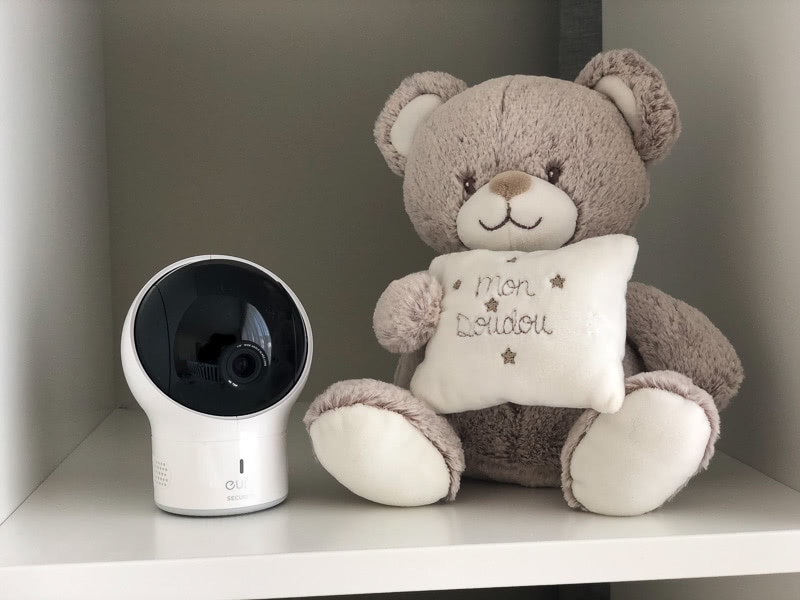 The camera does come with an extra wide-angle lens that you can attach to it if you want. It gives you a much broader view of your baby's bedroom. I screw the wide-angle lens to the camera the first day we got it and haven't touched it since.
You can purchase additional cameras on Amazon if you want to keep an eye on more than one kid. It's easy to add new cameras to the parent unit by just selecting the option on the monitor and pair them.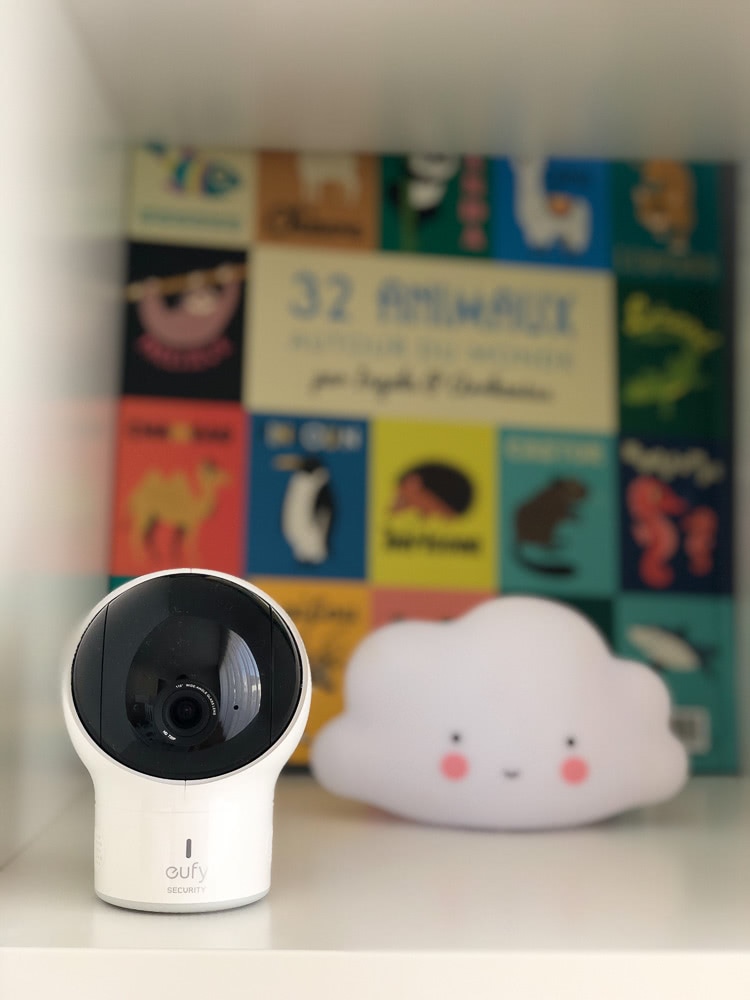 The Eufy SpaceView Parent Unit
The Eufy parent monitor is our favorite at the moment. It's clean and easy to use. It comes with a stand so you can lay it on a table. It also has a retractable antenna if you want to extend the signal reach.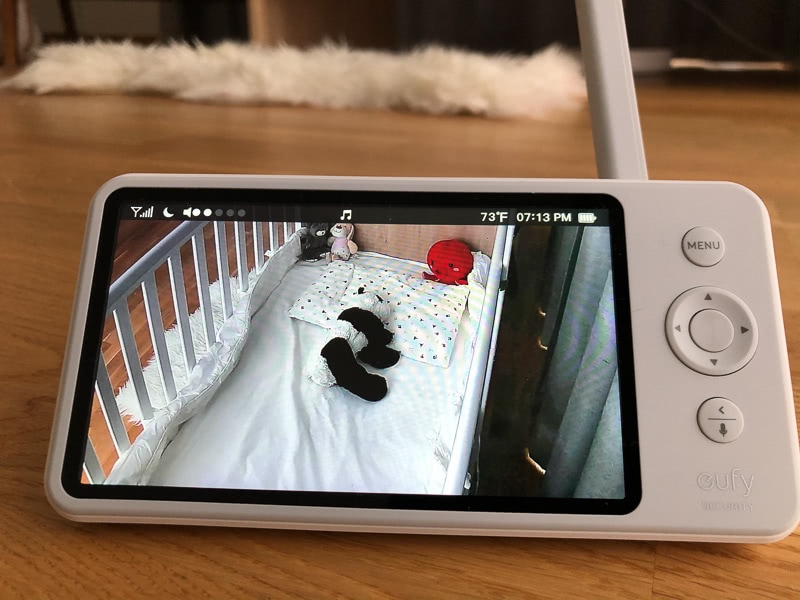 The display is a 5" screen playing the 720p video from the baby camera.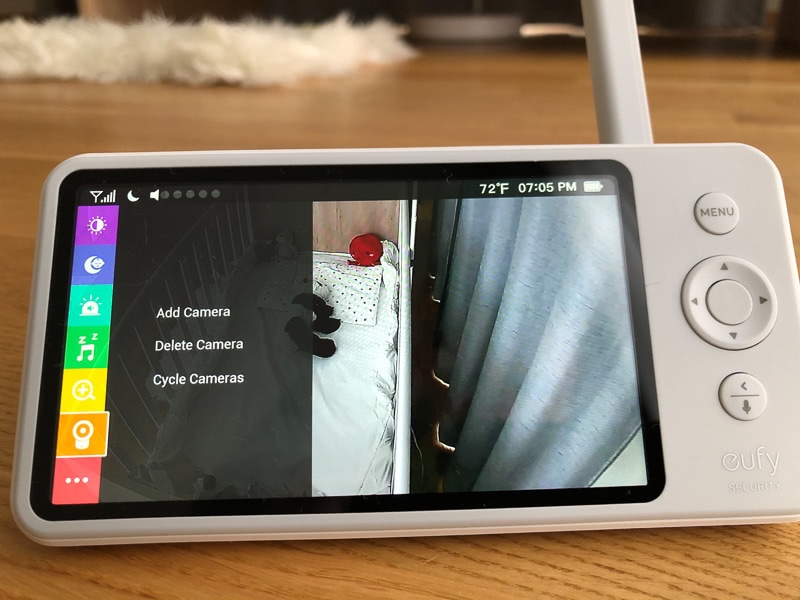 You can turn off the screen of the parent monitor at night to save the battery and it will automatically turn back on if the camera detects noise in your baby's bedroom.
Security: Eufy SpaceView Hacking
Because Eufy's baby monitor uses an encrypted FHSS radio signal, risks of hacking and security breach are minimal. It's impossible for someone to hack into the monitor via your WiFi connection, they would need to be within signal range. They would also need to be able to decrypt the secured signal.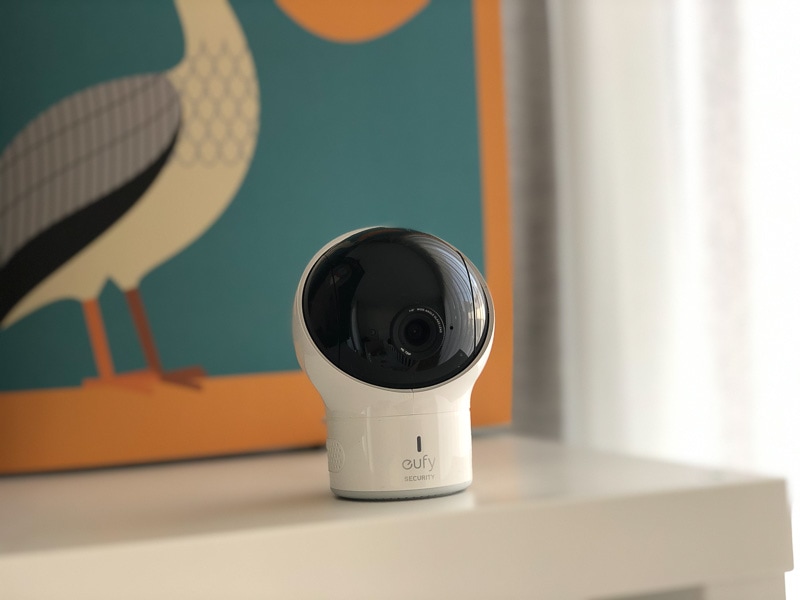 Eufy SpaceView Health and Safety
The Eufy camera connects to its parent unit through a wireless 2.4 GHz FHSS connection. It means that an electromagnetic field (EMF) will be constantly emitted from the camera to the monitor in order for you to receive an audio and video feed. We recommend that you read our article on electromagnetic fields if you want to understand what it means in terms of health and safety for your baby.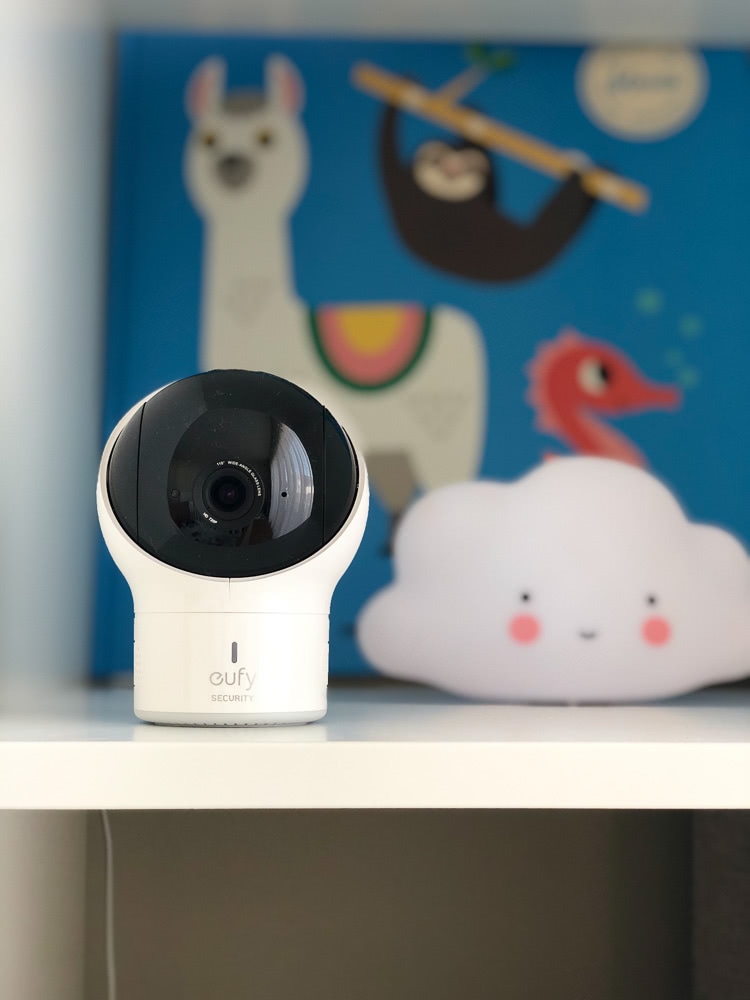 Eufy SpaceView camera: What's in the box
Wondering what's in the SpaceView box? Here's everything that will be included in the Eufy SpaceView package:
1 x Parent monitor unit
1 x Baby camera unit
1 x Wall-mount with screws
2 x USB power cables (for the camera and the parent monitor unit)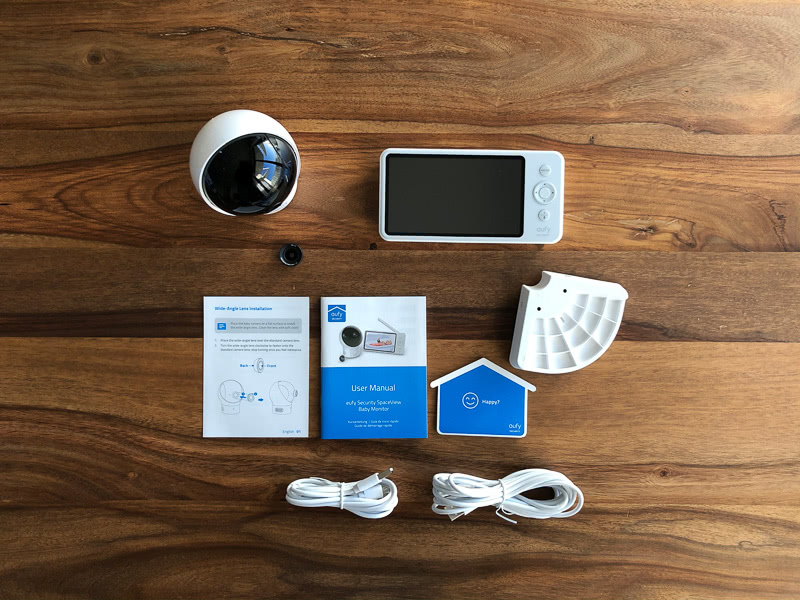 Eufy SpaceView Baby Monitor Price
You can buy the Eufy SpaceView camera on Amazon.
Alternative Options
The Nanit Plus Smart Camera if you want the best WiFi video baby monitor with improved video quality and insights to help improve your baby sleep (check price).
The Lollipop camera if you want a budget-friendly WiFi monitor with great video quality. It's one of our favorite monitor of the year as well (check price).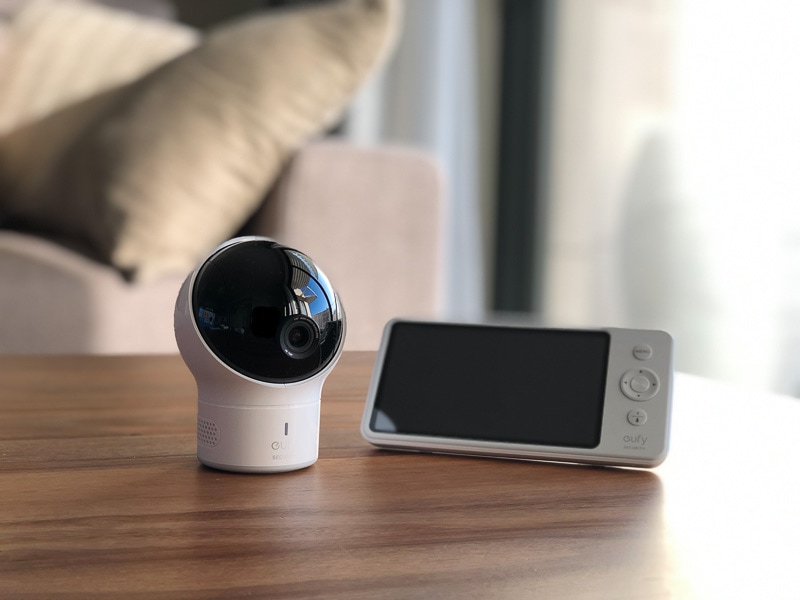 Eufy SpaceView Baby Monitor: Most Frequently Asked Questions
Eufy SpaceView vs Eufy SpaceView S: What is the difference between the two?
The Eufy SpaceView and the Eufy SpaceView S are exactly the same cameras and parent monitor. The only difference is that the Eufy SpaceView S comes with an extra clip to mount the camera directly onto your baby's crib. We don't recommend that you do that, however, as your baby risks grabbing the camera and the proximity increases electromagnetic radiation exposures.
What is the Eufy SpaceView range?
The manufacturer says that the Eufy SpaceView signal comes with a range of 460ft. We tried the camera in different locations in real-life conditions (with walls and staircases separating the parent unit from the camera), and never experienced any signal issues.
Can I see more than one camera at a time in split-screen?
No. While you can add up to four cameras to one parent unit, you will be able to see only one camera at a time. The Eufy SpaceView does not have a split-screen mode.
Can the Eufy SpaceView be voice-activated?
Yes. The Eufy SpaceView has a VOX mode. The monitor screen will turn off after a pre-set time delay while keeping the audio on. The video will come back automatically if your baby makes noise.
Can I speak to my baby through the camera?
Yes. When you use the two-way communication feature, your voice goes to the camera.
Can the Eufy extra camera be purchased separately?
Yes. You can use up to four cameras in total with your parent monitor. You can purchase the additional add-on cameras here.
Can I pair one camera with two receivers?
No. You can pair up to four cameras with one receiver, but not the other way around.
How is the Eufy SpaceView temperature accuracy?
It's ok but not as good as the temperature accuracy of the Nanit Plus. In our tests, the Eufy SpaceView indicated a temperature that was a few degrees below the actual room temperature. It wasn't a big difference, but if temperature accuracy is important to you, you might want to get another baby monitor.
What is the Eufy baby monitor warranty?
The SpaceView comes with a standard one year warranty. We recommend you contact Eufy if you experience an issue with your model after purchase. You can call them during normal office hours or email their customer support team.
What is Eufy's customer service number?
If you're calling from the US, you can contact Eufy by phone: (800) 988 7973. You can also email their support team from anywhere in the world at support@eufylife.com or just visit their website. Their email support center should get back to you within 24 hours.
Eufy SpaceView User Manual
You can download the Eufy SpaceView baby monitor user manual here.