A colorful, compact stroller featuring comfort and convenience for you and your child, we really liked reviewing the Babyzen YOYO2 stroller!
Our verdict on the Babyzen YOYO2 Stroller
The Babyzen YOYO2 stroller is a beautiful, design-forward stroller which comes in an array of vivid hues. It's incredibly compact, as it's actually classified as an umbrella stroller. This means that this stroller can go wherever you need to go very easily.
However, this stroller does not feel slight or insignificant. With a faux leather grip, a sturdy frame, individual wheel suspensions, and a storage basket that can carry a significant amount of luggage, this stroller can do anything a more bulky stroller can do–just in a very handy, fun-sized way.
If you're not in the market for a stroller you can easily tote on your back or fit into airplane bins, a good alternative for this is the UPPAbaby Cruz V2, which has a slightly more luxurious feel. You can check our round-up of the best strollers of the year for other options.
I appreciated the fact that the Babyzen stroller is specifically designed to grow with your child. With the inclusion of the 0+ newborn color pack and the 6+ month color pack, this stroller can easily take your baby from infancy through to toddlerhood.
Read on for our hands-on review of this much-anticipated update to Babyzen's beloved YOYO+ stroller!
Our Rating: 9/10
Summary
We like:
Its incredibly compact size.
The fact that, with both color packs, this is a stroller which can follow your child from birth to toddler age.
Its extreme ease of assembl.y
We don't like:
The latch to hold your child in can be puzzling.
Folding the Babyzen YOYO2 stroller takes a bit of getting used to.
Where to buy: Check price on Amazon
Alternatives:
If you're looking for a stroller with a slightly more high-end feel and extra accessories, the UPPABaby Cruz's quilted fabric, four-wheel structure, and padded infant restraints is the best option on the market this year (available here).
If versatility is what you need, the Evenflo Pivot Xpand has 22 different configurations, including room for two children and an infant car seat. It's the most adaptable stroller, for best overall value, in our tests (http://babygearessentials.com/loves/evenflo-pivot-xpand/).
Looking for a jogging stroller? The Joovy Zoom 360 offers waterproof support, a durable frame, and enough features that this jogging accessory can support daily life, as well (available here).
Specifications
Stroller (6+ color pack) is suitable for infants from 6 months to 50 lbs (22.6 kgs)
Weight of stroller with 6+ color pack: 6.2 kg (13.6 lbs)
Folded dimensions: 52 x 44 x 18 cm / 20.5 x 17.3 x 7.1 in.
YOYO² protects your child up to a weight of 48.5 lbs (22 kg).
Features
| | |
| --- | --- |
| Washable insert | Yes |
| Tray | No |
| Front and forward facing configuration | No |
| Peekaboo screen | No |
| Detachable carrier | No |
| More than one kid | No |
| Waterproof canopy | Yes |
| Sun protection canopy | Yes |
A Tiny Stroller, Built to Fit Into Your Life
The first thing you'll notice when you start to play with the Babyzen YOYO2 stroller is its size. The Babyzen team wanted a stroller that could fit into the tiniest storage space at home, and they made it: the Babyzen YOYO2 stroller I reviewed fit neatly underneath an easy chair in our living room, as well as behind a door and between seats of our car.
It's rated to be carried on planes, as well, making this a highly convenient travel stroller. The Babyzen team makes its portability a focus of their marketing campaign as well, saying that the Babyzen YOYO2 stroller can be coatchecked at restaurants and folded up in crowded elevators!
To facilitate the idea that you can easily take this stroller anywhere you go, the Babyzen YOYO2 stroller has an included, padded shoulder strap–and comes with a carrying bag. We tried this easy-haul feature by going on a long walk.
Our daughter enjoyed the stroller one way; we folded the stroller up, I hoisted it onto my shoulder, and we walked back–my husband carrying my daughter. I believe I had a much easier time on the way home–the padded strap and light weight of the stroller were much easier to handle than our growing child!
Putting It All Together
Prior to receiving the Babyzen, I had heard that it was very easy to assemble. This did not prepare me for its actual setup time, which totaled approximately two minutes–one of which was my wondering if there was something I'd missed. Out of the box, the Babyzen simply unfolds, and it's ready to go.
The wheels are already on the frame, and–if you've purchased one color pack, instead of both–the color pack comes attached and fully ready. This instant readiness speaks to the overall philosophy behind the Babyzen YOYO2 stroller: compact convenience.
Another goal of the Babyzen team was to provide you with a stroller that wouldn't only grow with your child–but perhaps several children: the aluminum alloy, stainless steel and fiberglass technical plastics could allow your stroller to last for generations, according to the Babyzen website.
The Babyzen YOYO2 stroller does not come with a car seat adapter, but it is compatible with the following types of popular car seats:
Cybex car seats, excluding Cybex Cloud Q*
Nuna infant car seats
The Babyzen YOYO car seat itself!
Check our car seats and strollers compatibility guide to see all the combinations possible.
Initial Field Test
When strolling the Babyzen YOYO2 down my street, I noticed one thing instantly: the precise, subtle maneuverability of the wheels. This is a very lightweight stroller, and it responds very quickly to the slightest touch.
I also noticed that the handlebar of this stroller is much smaller than others to which I've become accustomed–it's almost a one-hand grip stroller. It does come with a wrist grip to help make sure that you've got a handle on your precious cargo, which I appreciated.
On the plus side, the stroller and I were able to fit into smaller spaces (between cars, say, in a parking lot) which other, bulkier strollers may not have allowed. A step-brake on the right controls motion of the stroller, works easily when depressed, and is easy to disengage when you're ready to begin strolling again.
Baby Safety and Comfort
The Babyzen YOYO2 stroller has two different options: the 0+ newborn pack, and the 6+ month pack. I reviewed the 6+ month pack, so I can't speak to the benefit of the newborn version, which allows you to lay your baby down, facing you, and features a super-soft plush lining. (You can order both packs along with the frame, so the stroller can grow with your child.)
At six months, the 6+ color pack allows your child to sit facing the front so they can see the world around them. It has a comfortable seat, a 5-point harness, a reclining backrest with multiple positions, and a plastic window cut into the canopy so you can keep an eye on your child as you're in transit.
The 5-point harness was the one slight negative that I experienced with this stroller. It's very secure and safe for your child; once our baby was tucked in and the harness locked, it was very clear that she wasn't going anywhere.
However, the specific way in which the latch components must latch requires (at least!) two hands: you have to hold two pieces together and secure with a third on both sides. This makes the latch extremely secure, but can be frustrating if your child requires care or is moving around a lot.
I imagine with practice I'd get skilled at this and not worry about it over time, but I've also experienced 5-point harnesses that were much easier to use with no practice at all.
All of the fabric which comprises each color pack is anti-UV, with UPF 50+. The fabric is waterproof, as well, and Babyzen does have a rain guard available for purchase if you think you'll be strolling in storms frequently.
Finally, I enjoyed the smooth rolling feel of the Babyzen YOYO2 stroller. As an upgrade from the YOYO, each of the four wheels on the YOYO2 has its own individual suspension. This means that there are no jolts and bumps for your little one–a boon for any naps taken en route.
One note I found after doing some background research on the Babyzen YOYO2 stroller was that weight restrictions do vary, depending upon where you live. Babyzen is primarily a European brand, and the Babyzen YOYO2 stroller has been certified to accommodate up to 48.5 lbs (22 kg). However, that weight limit is for Europe only.
The United States has slightly more stringent testing standards. Currently, in the USA, the Babyzen YOYO2 stroller is only certified to accommodate infants up to 40 lbs, or 18.1 kg.
Parent Experience
In addition to the storage underneath the child's seat–roomy, considering the stroller itself is so compact–there is a zippered back pocket to store essentials close to your hands. I was surprised to see this extra storage, as even some of the roomier strollers I've used did not have an organizer close to the handlebars!
This pocket was just big enough for a water bottle as well as phone, keys, and wallet. However, that's sometimes all the room you need.
The handlebar is faux leather, another upgrade from the YOYO. It feels plush and sturdy to the touch, and certainly makes this travel stroller feel a little more comfortable and high-end.
The fabric part of the Babyzen YOYO2 stroller is completely machine washable, up to 30 degrees Celsius (or 86 degrees Fahrenheit), which helps me be sure that it'll look good for years to come.
Babyzen YOYO2 Stroller – What's in the box?
The Babyzen YOYO2 comes with the following pieces and accessories:
Frame (ships intact)
The color pack (0+, 6+, or both)
A vinyl storage bag
Where to Purchase the Babyzen YOYO2 Stroller
This stroller is available for purchase on Amazon.
Also from Babyzen
The YOYO2 is Babyzen's current most popular product, but they do note that all of the accessories for their beloved YOYO stroller will fit the YOYO2. If they fit your lifestyle, you may wish to consider the:
User Manuals and More Information
You can download the Babyzen YOYO2 instruction manual and figures booklets directly from the Babyzen website:
About Babyzen
Babyzen is a French brand and proud creator of the Babyzen YOYO2 stroller. They create and curate thoughtfully-designed accessories made to be compact, useful, and beautiful.
Babyzen YOYO2: Frequently Asked Questions
Is the Babyzen Yoyo2 worth it?
The Babyzen YOYO2 stroller is worth it, if you're looking for a stroller system that works for your newborn infant to toddler child. It's particularly a good idea if you travel frequently, or desire a compact stroller for your home.
Is Babyzen Yoyo2 safe for newborn?
The Babyzen YOYO2 is safe for newborns if you use the 0+ color pack. With those textiles, your baby can lie flat, facing you, in safe and supported comfort.
What age can you use Babyzen Yoyo2?
You can use the Babyzen YOYO2 stroller with a newborn infant if you use the 0+ color pack. When your child has reached 6 months of age, the Babyzen YOYO2 stroller can grow with your child if you change out the textiles for the 6+ color pack.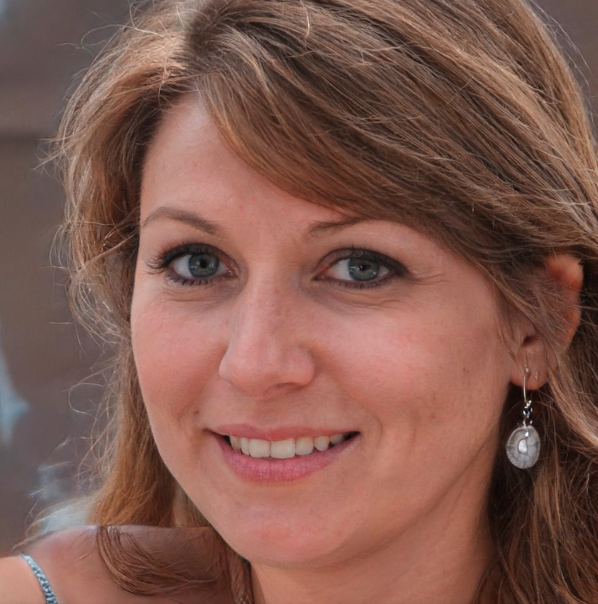 Samantha is a busy mother of four, who loves finding the best products to help in raising children. She graduated from BYU in Marriage and Family Studies. When she isn't writing or testing new products, you can find her playing board games with her kids and teaching them creative strategies.