A practical infant-to-toddler stroller which boasts 16 different configurations.
Our verdict on the Baby Jogger City Select Stroller
On their website, Baby Jogger notes that this stroller "might be the only one you'll ever need". This is because the City Select can be purchased with an infant bassinet, transforms from a single into a double stroller, and is compatible with a large range of infant car seats.
It's also built to last, and it's full of thoughtful details and features which makes both your experience and your child's convenient and comfortable.
The Baby Jogger City Select is a durable stroller that looks good, feels good, and can transform into anything you need it to be. 16 different configurations are available just with what comes in the box. As your family grows, the Baby Jogger City Select does, as well. You can mix and match your options so this stroller is what you need it to be.
Two toddler seats, a seat and a bassinet, a bassinet and a car seat: Whether your family needs that versatility or your child has young (and growing!) friends who need support as well, you'll be covered in every situation imaginable.
If you have one child and are expecting another, this is a great model which will support your family now and in the future. The City Select is also a good option if you're looking for practical durability and versatility in your day-to-day life.
Looking for a bona-fide jogging stroller? You may wish to check out the Joovy Zoom 360 Ultralight, a durable stroller built for an active lifestyle. If you don't need a stroller which can transform from a single to a double, our all-around favorite is the Summer 3DLite Convenience.
Read on for our in-depth review of all that the Baby Jogger City Select has to offer!
Our Rating: 9.2/10
Summary
We like:
The versatility of the various configurations.
The ample amounts of storage.
The durability of the fabric and frame.
We don't like:
The added bulk, which does take some time to get used to.
Where to buy: Check price on Amazon
Alternatives:
In need of a practical travel system? If so, check out our Chicco Bravo Trio review. This system consists of a car seat and a slim stroller which are safe and good-looking. Since you don't have to buy another car seat, this is a great deal for new or growing families.
For a more premium stroller with a luxurious feel, head to our UPPAbaby Cruz V2 review. This stroller has full-grain leather accents to the ultra-absorbent suspension, the Cruz V2 feels like a gorgeous upgrade for your everyday stroll.
In the market for a lighter stroller? Read our Graco NimbleLite review! The NimbleLite offers click-in compatibility for all Graco car seats. In fact, it can transform your Graco car seat into a bonafide travel system: portable, versatile, and full of helpful features.
Specifications
Folded: 28 x 25 x 13 in (0.71 x 0.63 x 0.33 m)
Folded with seat on: 42 x 26 x 12.5 in (1.06 x 0.66 x 0.31 m)
Width: 25.75 in (0.65 m)
Seat Width 12 in (0.3 m)
Length: 43 (single) or 53 (double) in (1.09 and 1.3 m, respectively)
Handle height: 41.5 in (1.05 m)
Front wheels: 8 in (0.2 m)
Rear Wheels: 12 in (0.3 m)
Stroller Weight: 28 lbs (single) or 34 lbs (double) (12.7 and 15.4 kg, respectively)
Features
| | |
| --- | --- |
| Washable insert | Yes |
| Tray | No |
| Front and forward facing configuration | Yes |
| Peekaboo screen | Yes |
| Detachable carrier | Yes |
| More than one kid | Yes |
| Waterproof canopy | Yes |
| Sun protection canopy | Yes |
An Easy-to-Use Stroller that Changes as You Need It
As I began to use the Baby Jogger City Select, one thing became clear. This is a stroller which was clearly designed by parents. For example, there is a peekaboo mesh window, which makes checking on your child easier. Other brands have this as well. However, with other brands, there is no cover for this window – which can lead to exposure for your child.
With the Baby Jogger City Select, there's a little Velcro covering over the peekaboo window that you can fold back as you please. This is just one detail, but it's one of many. The team behind this stroller knows the common issues parents face, and they've designed this stroller to meet those challenges.
I was most excited, however, to see just how chameleon-like this stroller really would be. I've seen lots of families get frustrated when their investment in a stroller only helped with their first child – and, conversely, families who bought specialized double strollers who found them bulky and no longer useful after their children were very young.
A stroller that adapts to your specific needs over time, on the other hand? Color me intrigued.
I was very excited to see it in action!
Putting It All Together
The Baby Jogger City Select took a bit longer than expected to assemble. There are a few confusing straps and levers that need to be snapped into place for safety, and the instructions are sometimes hard to understand. All told, it took me about ten minutes to set up the City Select, but I did have to go back and reread the instructions several times.
I've put together strollers that were more intuitive. This wasn't a make-or-break condition for me, but I've had better experiences with assembly.
I did note that both the fabric and frame seem durable and heavy. It's my guess that this stroller will stand the test of time. From my research and reading other parents' reviews, it seems this stroller can last long enough to support multiple children.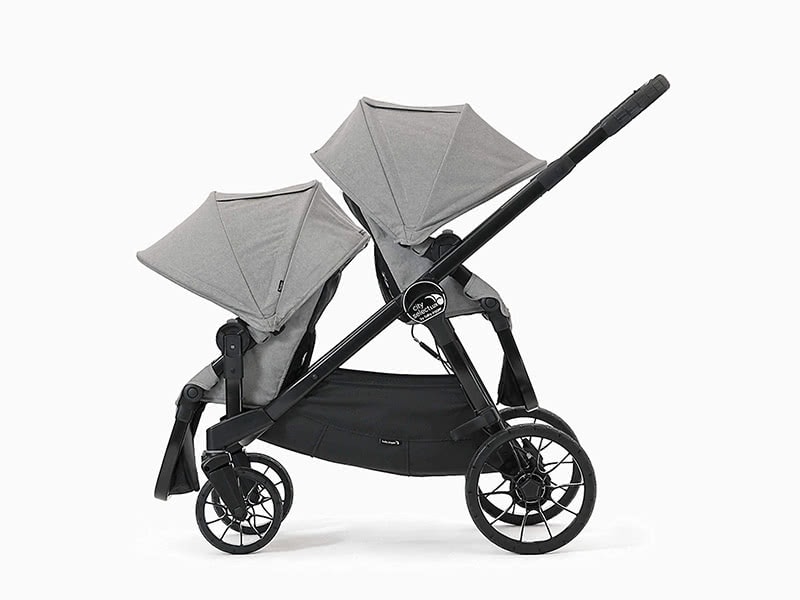 Full of Intuitive and Functional Features
I was excited to see what features this higher-end stroller would incorporate. It's marketed as the one stroller you'll need because of its versatility. However, I need more than just different configurations to make this my go-to stroller. I need daily practicality and ease of use.
Fortunately, the Baby Jogger team has packed the City Select with functional perks. This stroller comes with a 90-pound weight limit (45 lbs per seat), lockable puncture-proof wheels, and two different storage compartments.
The wheels are geared best for pavement. The seat reclines to four different positions, and the leg rest does, too! The front wheels have a solid suspension system, and the entire stroller weighs less than thirty pounds.
Initial Field Test
Strolling the City Select down the sidewalk does reveal a few inconsistencies. I was wondering whether this would be harder to steer. It is a heavier stroller than others I've seen. Particularly when you have it converted to a double, it can be very bulky. However, the suspension included with this stroller supports the weight.
You can definitely feel the extra weight and size of this stroller. It can be difficult to start pushing. When it's in double mode, it can also feel quite bulky. It's still much less voluminous than a standard side-by-side double stroller, making this ultimately a more tenable option.
Even with the added bulk, it's still relatively easy to pivot and turn the Select. This is partially because of the front wheels, which swivel nicely. They can also lock in place for longer walks, when intricate maneuverability is not as much of an issue.
The City Select does have a two-handed fold. In order to fold this stroller, you must lift up levers on either side of the stroller. It's easier to fold if the City Select is in single mode. It also doesn't stand by itself after folding, which would have been a convenient feature. (I also love that the levels are very clearly marked 'FOLD' – one less thing to have to remember!)
Even though 'jogger' is in the name, I wouldn't call the City Select a jogging stroller. Baby Jogger has other models which have more impact resistance and less bulk. However, I can see that this is a sturdier, more action-friendly all-around stroller than others I've seen.
(In other words: I wouldn't go jogging with this, but for short spurts, you could. I don't think that's as much the case with other strollers.)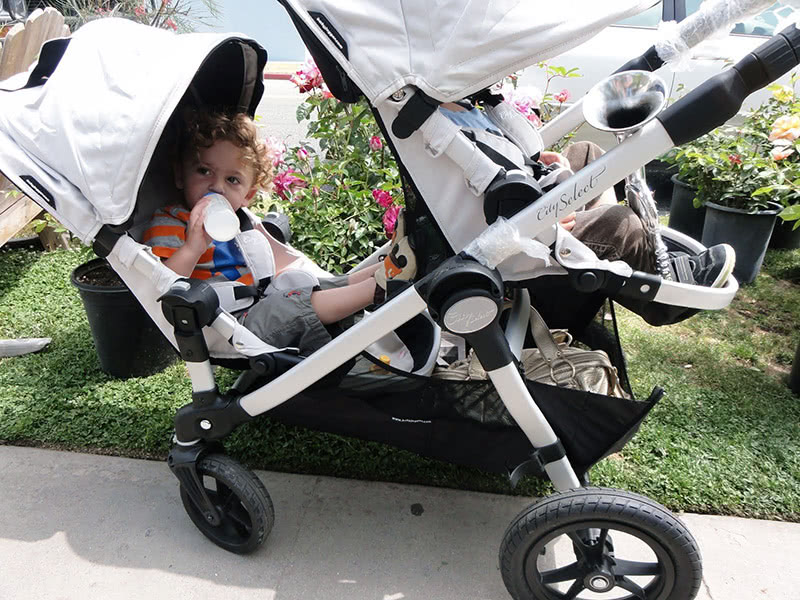 Baby Safety and Comfort
This stroller features many different positions for your child's seat, so they can get the best angle possible for naps on the go. The Select offers four positions for reclines. Notably, the entire seat reclines (instead of the back of the seat moving independently).
The seat reclines with a simple push button – which is easy for the parent to control from the back. The motion between different angles is, itself, very smooth: I tried it once while our daughter was napping, and she didn't wake up!
The toddler seat can take a 45-lb weight limit. The harness is padded and a bit of a puzzle, which can take some getting used to – but there is very little chance that your child will be able to figure out how to escape on their own.
The seat itself isn't the only thing that reclines. The Select also offers a four-position adjustable footrest, so your little one can rest in whatever position they need!
I like that the sun canopy is independently adjustable up and down the stroller frame. Because of this, you can give your child more breathing room. Alternatively, you can move the canopy down to make sure your child has more sun coverage.
Parent Experience
One of the things I liked most about this stroller was the ease with which it transforms. As opposed to other travel systems I've worked with, it's very easy to switch between configurations. (I'd almost call it intuitive.)
The frame is full of 'notches' to which the different seats are clipped. If you want to move things around – for example, turn the single stroller into a double – just move one seat up or down a notch, and clip the other seat in.
The same ease and flexibility applies when you want to turn a seat around, or swap a toddler seat for a bassinet.
The Baby Jogger City Select offers car seat compatibility with car seats from Graco, Britax, Maxi Cosi, Cybex, Nuna, and UPPAbaby. You can check the full compatibility list in our stroller and car seat adapter guide. This is a wide range, and more than I've seen from other strollers. However, you do have to purchase a very specific adapter for each car seat – they're all a little different.
To further improve the parent experience, the Baby Jogger team has included a telescoping handlebar, complete with a wipe-clean grip. This is perfect for couples with a bit of a height difference!
Underneath the seat sits a large storage basket. It was large enough to hold my diaper bag and purse and even a small bag of groceries!
I like that the brake is actually a hand brake. This seems like it'd be helpful for summer months and sandals. However, it does require a bit of a mental shift. I'm more used to braking with my foot, than with my hand!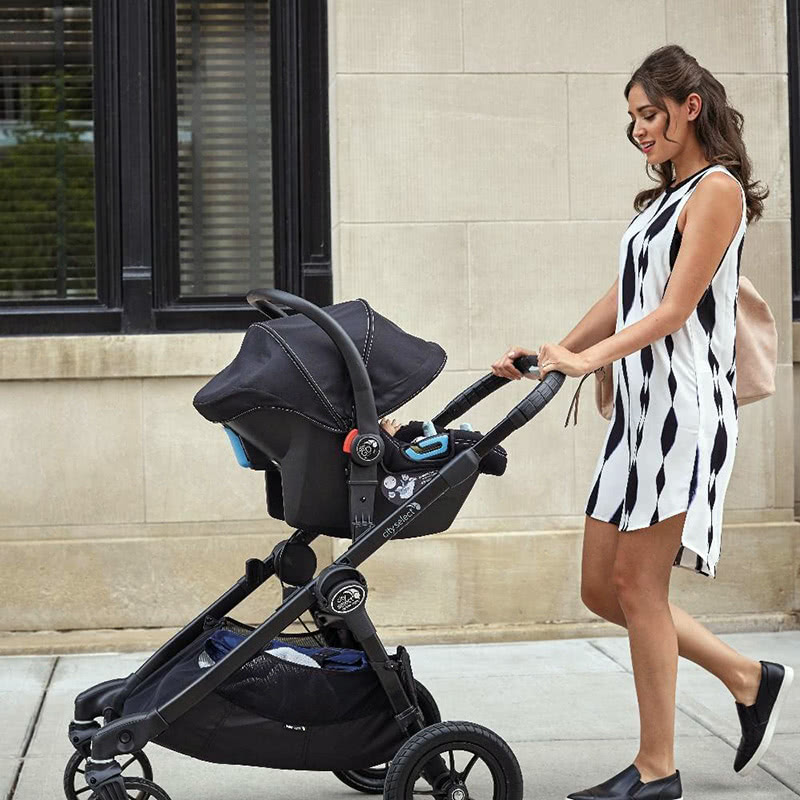 Baby Jogger City Select: What's in the box?
The Baby Jogger City Select comes with the following pieces and accessories:
Frame
Wheels
Canopy
Seat Fabric
Where to Purchase the Baby Jogger City Select
This stroller is available for purchase on Amazon.
Other strollers from Baby Jogger
If you're not in need of the upscaled detailing of the Cruz V2 you may be interested in these other offerings from Baby Jogger:
About Baby Jogger
Baby Jogger earned its name by creating the very first jogging stroller in 1984. Seeking to support active parents, Baby Jogger has expanded their line to strollers that fit every facet of modern parenthood.
User Manuals and More Information
The Baby Jogger City Select instruction manual and figures booklets can be found on the Baby Jogger website:
Baby Jogger City Select: Frequently Asked Questions
Is the Baby Jogger City Select good for running?
The Baby Jogger City Select is not optimized for running. It does have a stronger suspension and more durable fabric than other similar models. For running strollers, however, it's best to look at other offerings.
What car seat can you use with the Baby Jogger City Select?
You can use car seats from Graco, Britax, Maxi Cosi, Cybex, Nuna, and UPPAbaby with the Baby Jogger City Select. However, you will need to purchase a car seat adapter in order to do so.
Can you put a newborn in the Baby Jogger City Select?
You can only put a newborn in the Baby Jogger City Select with the addition of an infant bassinet or an infant car seat. With a car seat, this stroller can be used from day one through toddlerhood.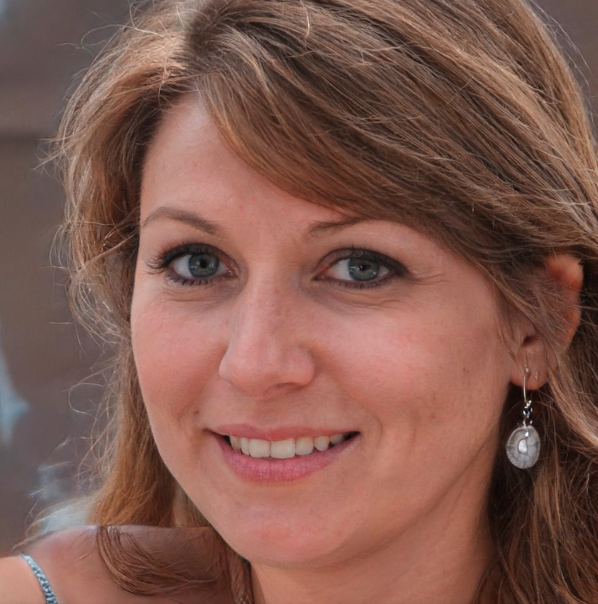 Samantha is a busy mother of four, who loves finding the best products to help in raising children. She graduated from BYU in Marriage and Family Studies. When she isn't writing or testing new products, you can find her playing board games with her kids and teaching them creative strategies.